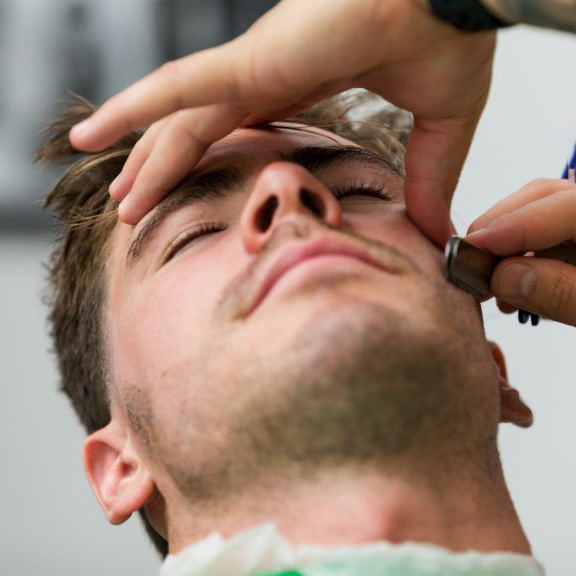 Four-Step Shave Method
The shave is as important as the haircut, perhaps even more so. It forges a relaxing encounter unlike any other in the barbershop, creating a heightened level of trust between barber and client. The 4-Step Shaving Method from Johnny B. produces the best experience possible with quality products designed to leave skin soft, soothed, and refreshed.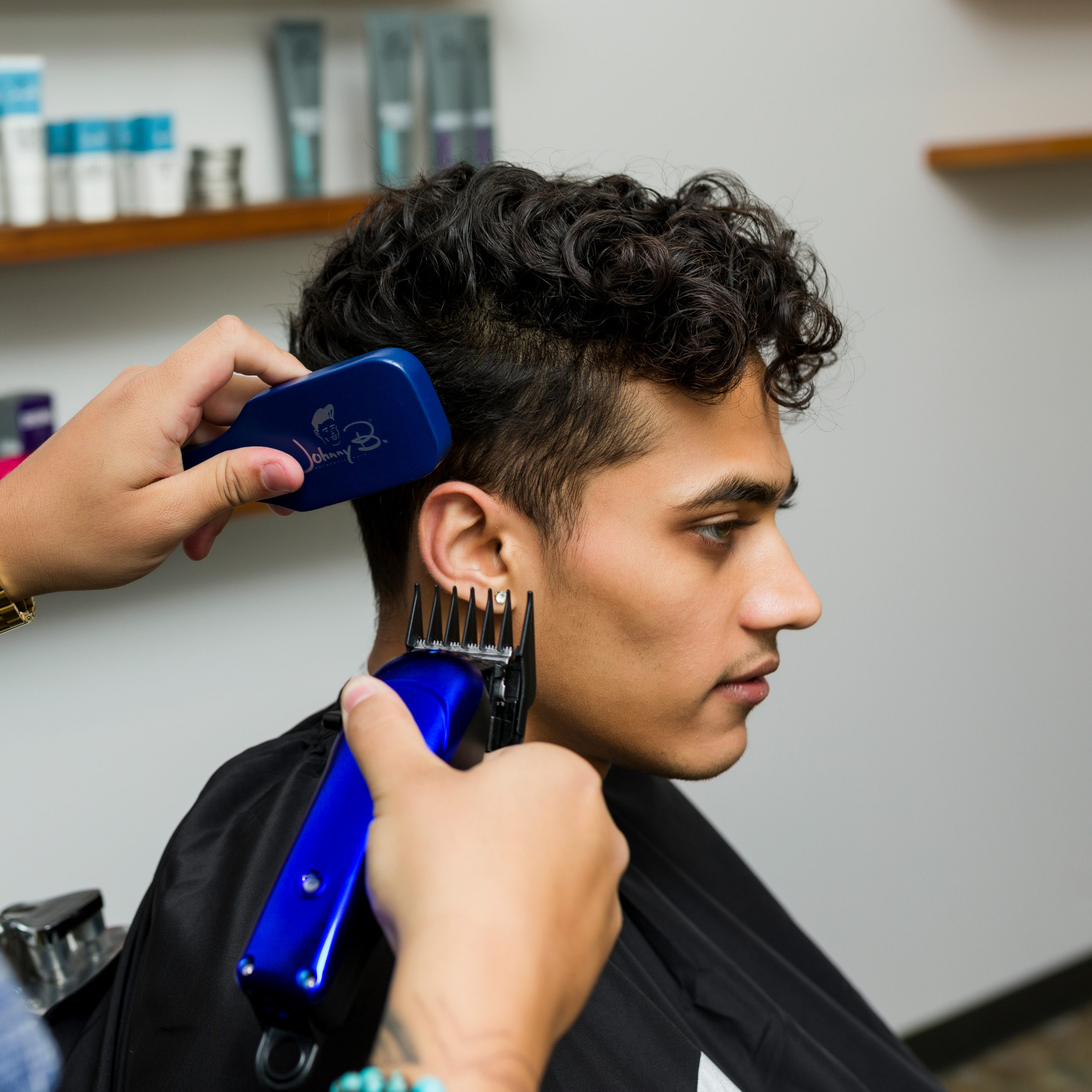 Four-Step Cutting Method
A core component of the Johnny B. curriculum, the 4-Step Cutting Method is a thorough way for the barber or stylist to check the cut on both dry and wet hair. Designed to begin with a clipper cut on dry hair, it then progresses into a wet cut using our cutting agent before hair is blown dry and styled with one of our pomades.