JOHNNY B. PRESENTS
THE 4-STEP cutting METHOD
The 4-Step Cutting Method guarantees a flawless haircut when followed correctly. A core component of the Johnny B. curriculum, it is a thorough way for the barber or stylist to check the cut on both dry and wet hair. It also ensures a unique brand experience for the client by including Johnny B. products and tools in each step. Designed to begin with a clipper cut on dry hair, it then progresses into a wet cut using our cutting agent before hair is blown dry and styled with one of our pomades.
Use the Fade Comb to execute a clipper-over-comb technique on dry hair. The comb is thin, lightweight, and made of flexible Carbon Fiber for ease of use.
Pro-tip: This comb is a musthave when blending fades due to its fitted handle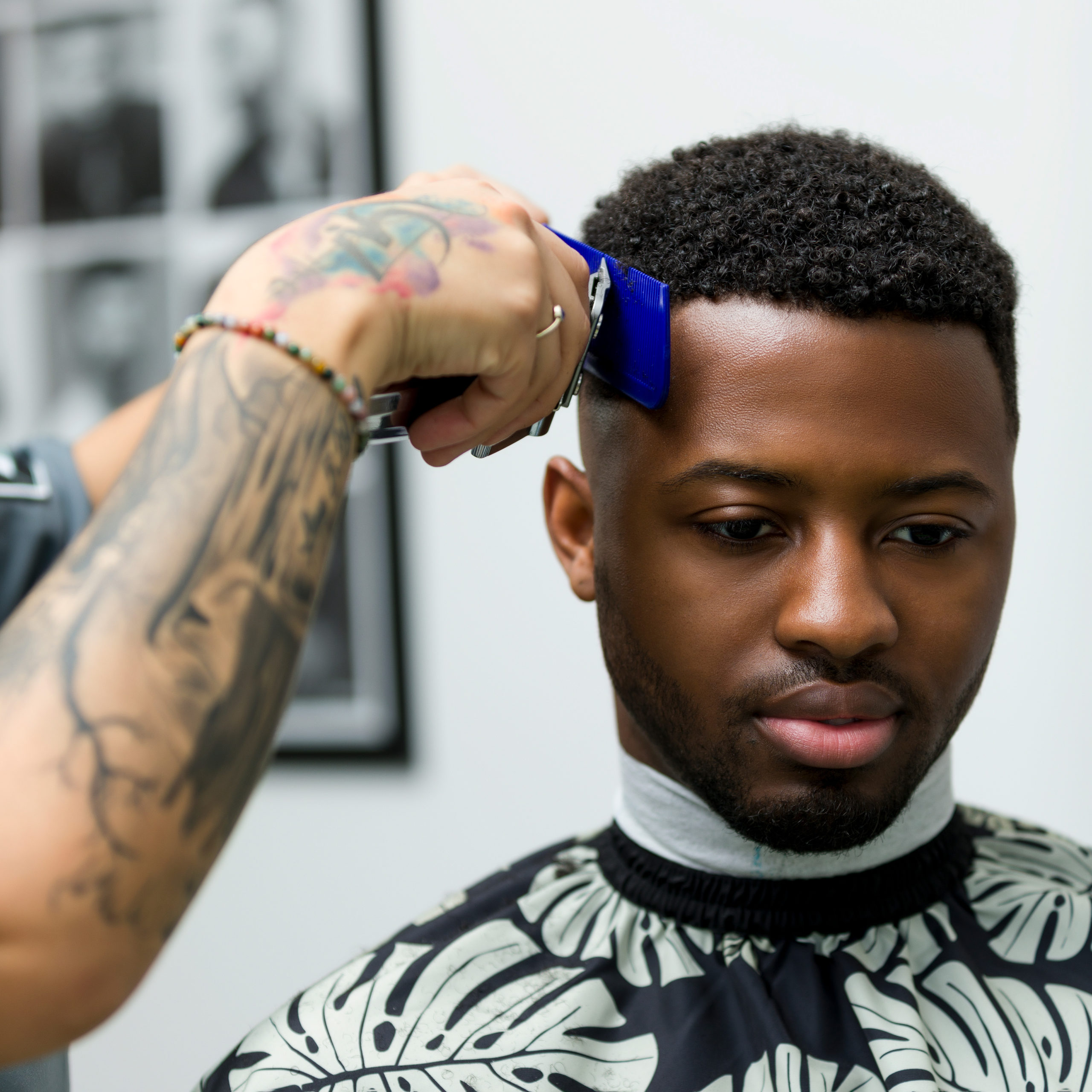 Spray Code B. into hair until wet. The unique formulation consists of 85 percent water / 15 percent hemp oil, which helps soften and moisturize. It includes biotin to help nourish hair and works to prep hair for the next step by acting as a high-heat thermal protector.
Pro-tip: If washing hair with service, cleanse between Step 2 and 3
Blow hair dry using the lightweight Feels Brush. It features thin, nylon balltipped pin bristles that grasp hair. The rubberized handle is ergonomically designed to ease wrist fatigue.
Pro-tip: Use the brush to pull hair forward before directing it in the opposite direction.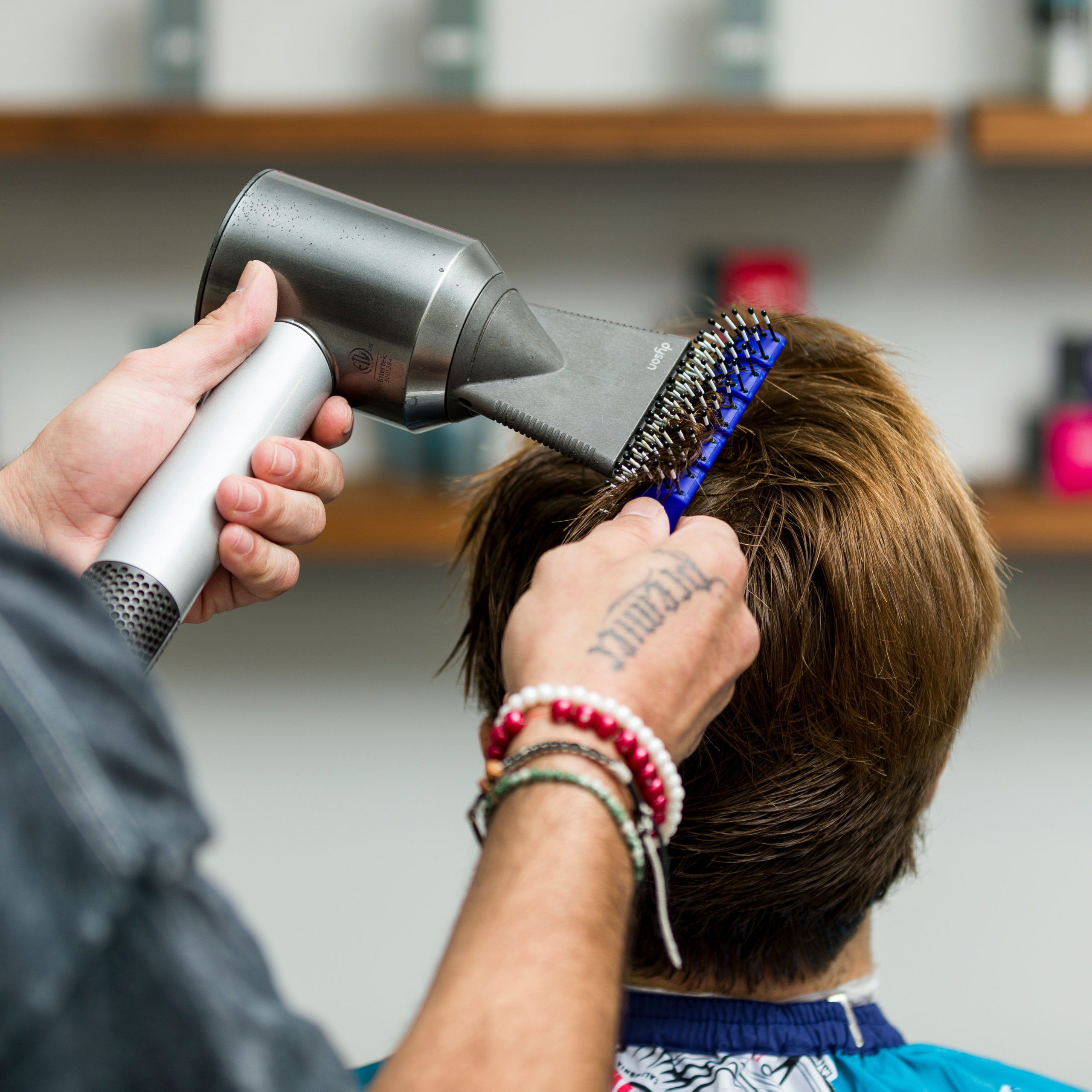 Style hair with one of our pomades. The pliable hold when applied to dry hair is the way to ensure hair is laying properly at the finish.
Pro-tip: Emulsify pomade in hands to ensure even distribution