JOHNNY B. X STYLECRAFT
Our long awaited collaboration with SyleCraft is finally here! The new Pegasus Cordless Trimmer from Johnny B. is a grooming must-have. Featuring a matte black casing with gold detailing and a high-quality DC motor providing the smoothest cutting possible with the comfort of a perfectly balanced blade.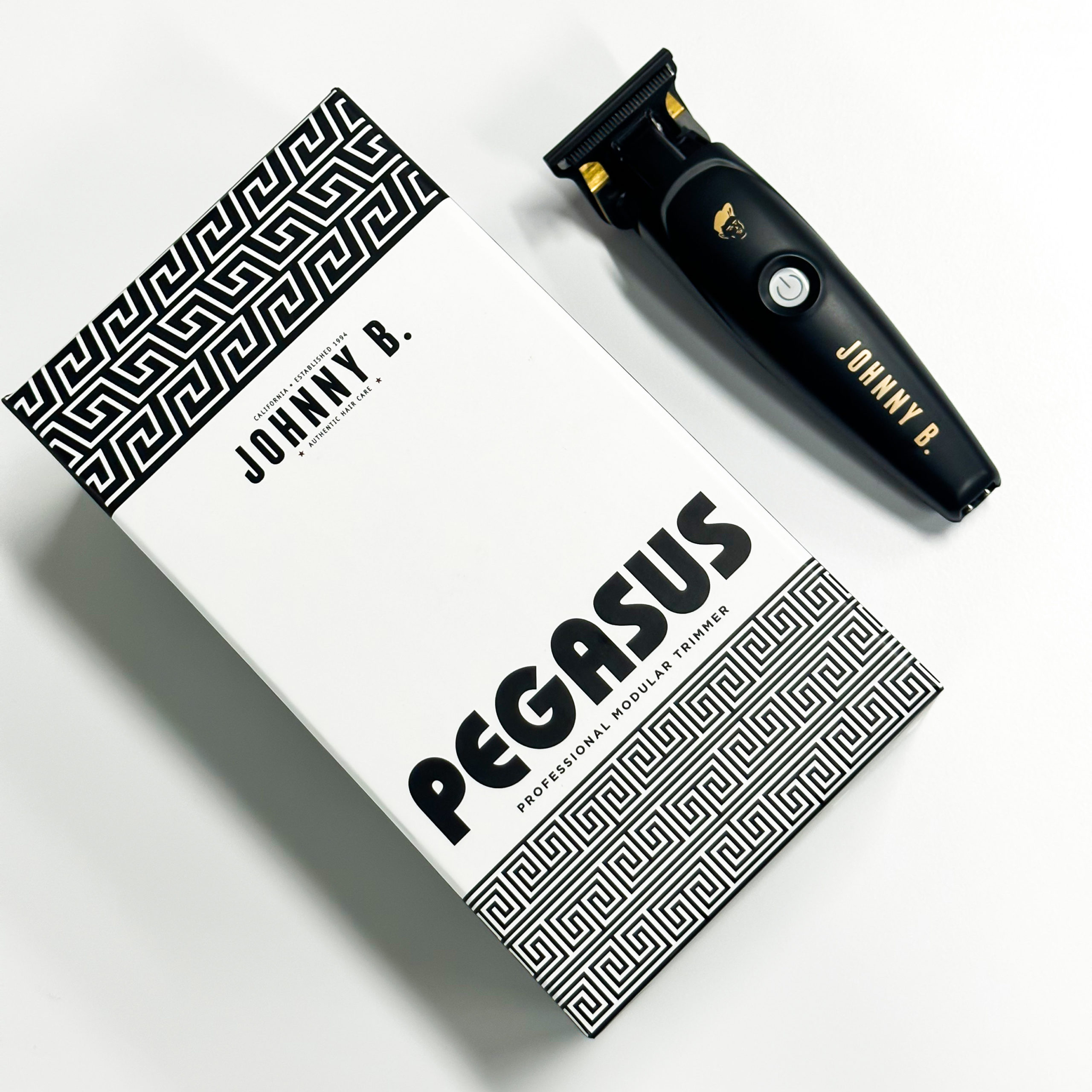 THE SUPER SPREADER COMB
Our new lightweight comb is built-to-last, made from high quality carbon. Teeth are spaced in a fine formation as well as a standard formation for geometric cutting, sectioning, and parting on all hair types.
PRIDE & JOY
PROFESSIONALS
FIRST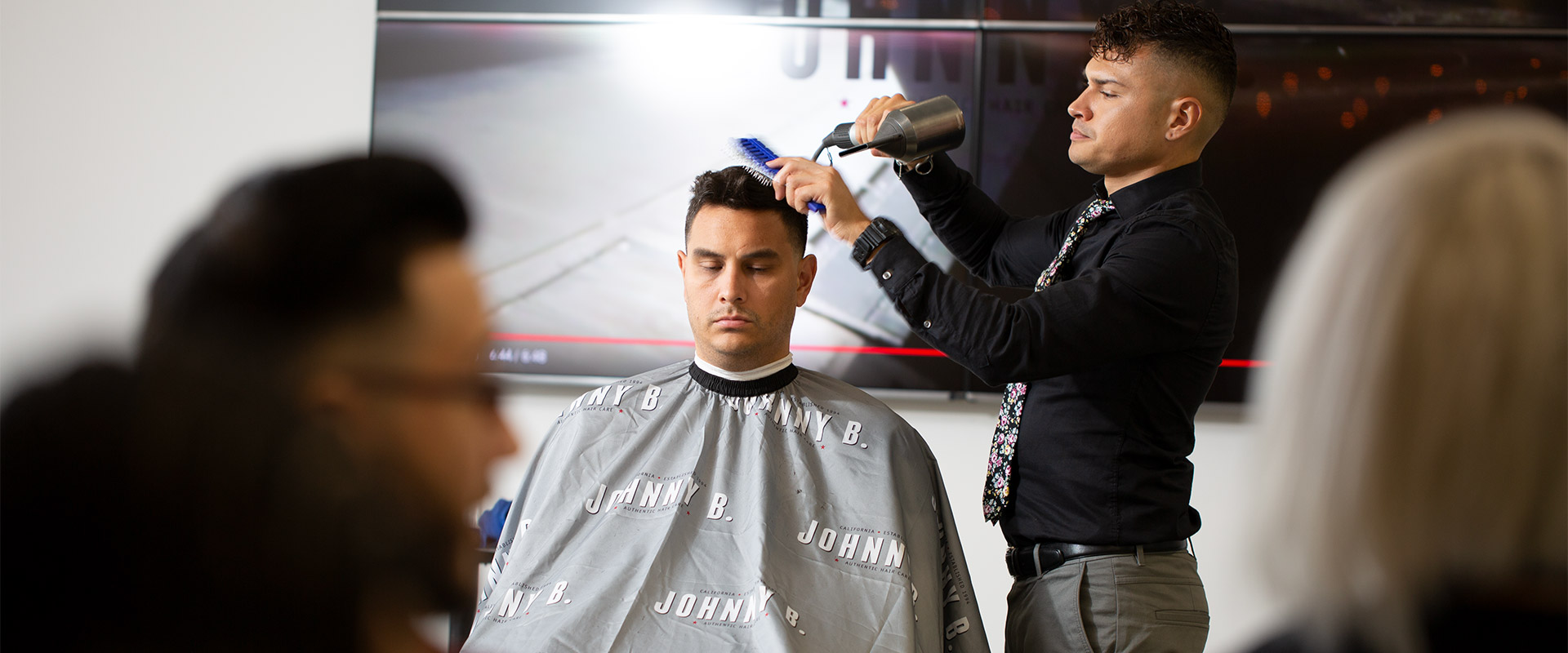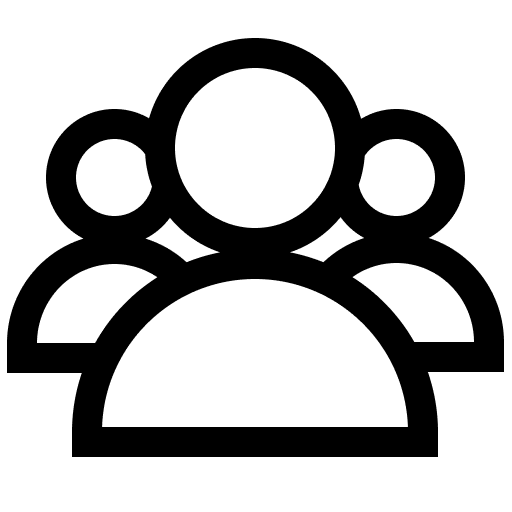 BE PART OF AN ELITE TEAM
 Join a small but strong group of dedicated barbers and stylists with direct and exclusive access to brand matters.

SPECIAL EVENTS ACCESS
 Get closer to the action at special events and hairshows! Become the platform artist you were meant to be.

TRAVEL THE STATES
 Go where the opportunities take you! Travel to events across the country as a proud representative of the brand. It all starts with a trip to headquarters in LA.
EST. 1994
THE JOHNNY B. STORY
(so far)
HUMBLE BEGINNINGS
Did you know we launched in 1994 with one product in a Southern California garage? We've come a long way! Today, Johnny B. Haircare is recognized for its innovative and affordable products strategically built from barbershop roots. Through the years we've excelled in creating styling products from analyzing consumer preferences and marketplace voids. 
OUR GROWTH
The men's segment has evolved beyond styling products with greater emphasis on beards and grooming. Multiple holistic items designed to help nourish, grow, and maintain hair health have been added to the Johnny B. Haircare line, helping expand those categories among an increasingly receptive audience. 
33 PRODUCT AVAILABILITY
Our high-quality, innovative products are available through barbershops and salons across the United States, Mexico, and Canada. Johnny B. Haircare is also available for purchase online through our secured site.