JOHNNY B. PRESENTS
THE 4-STEP SHAVING METHOD
The shave is as important as the haircut, perhaps even more so. It forges a relaxing encounter unlike any other in the barbershop, creating a heightened level of trust between barber and client. The 4-Step Shaving Method from Johnny B. produces the best experience possible with quality products designed to leave skin soft, soothed, and refreshed.
Prep skin using Shampoo Paste as a pre-shave oil. This helps to soften the skin, open pores, and leave the face feeling fresh.
Pro-tip: For maximum moisture, use in conjunction with a hot towel. Leave on skin for 5-7 minutes before removing excess with the towel.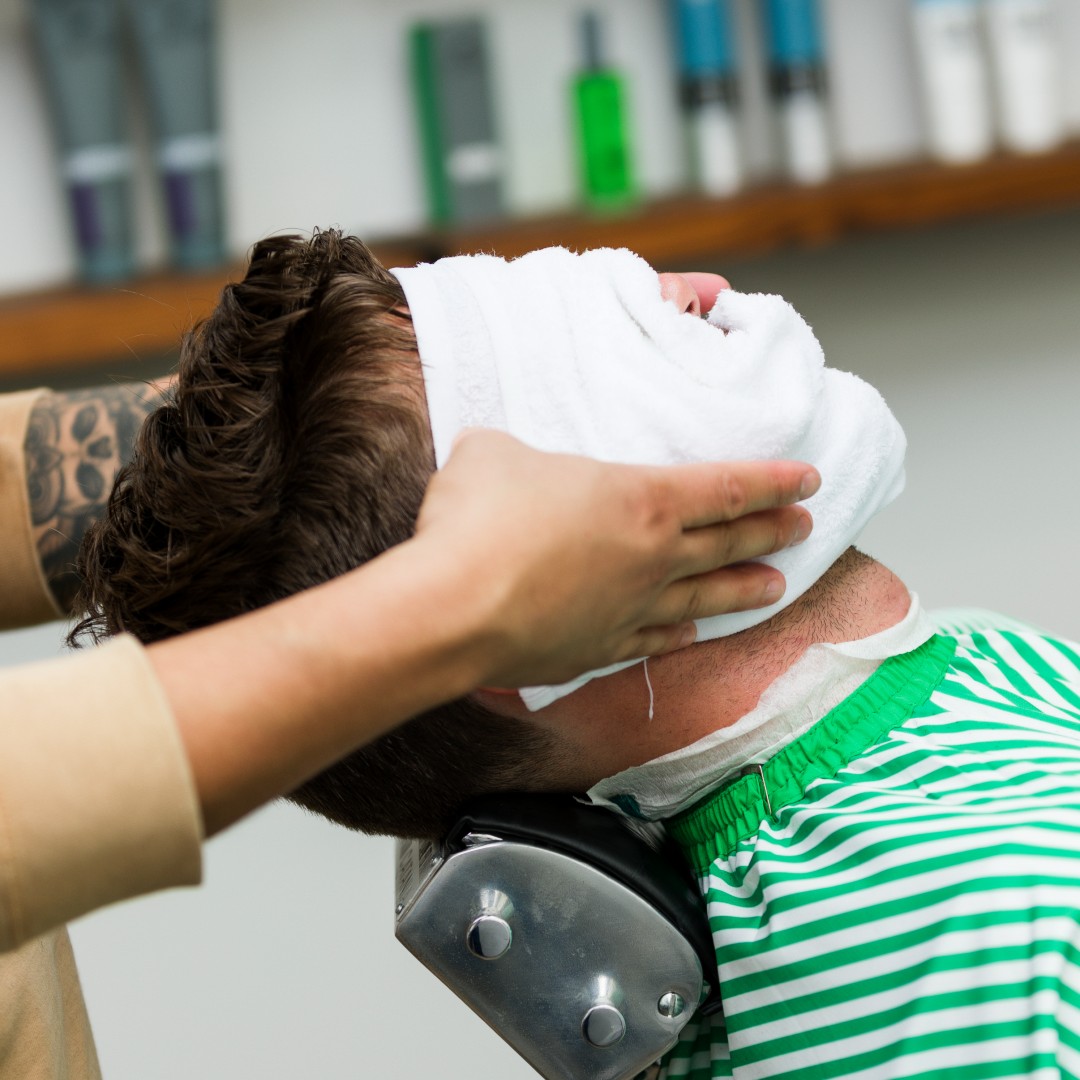 Apply a thin layer of Shave Cream directly over areas you plan to shave. Once applied, shave with our Razor using the 14-stroke shave technique.
Pro-tip: A little Shave Cream goes a long way, and the non-lathering formula allows you to clearly see where you're shaving.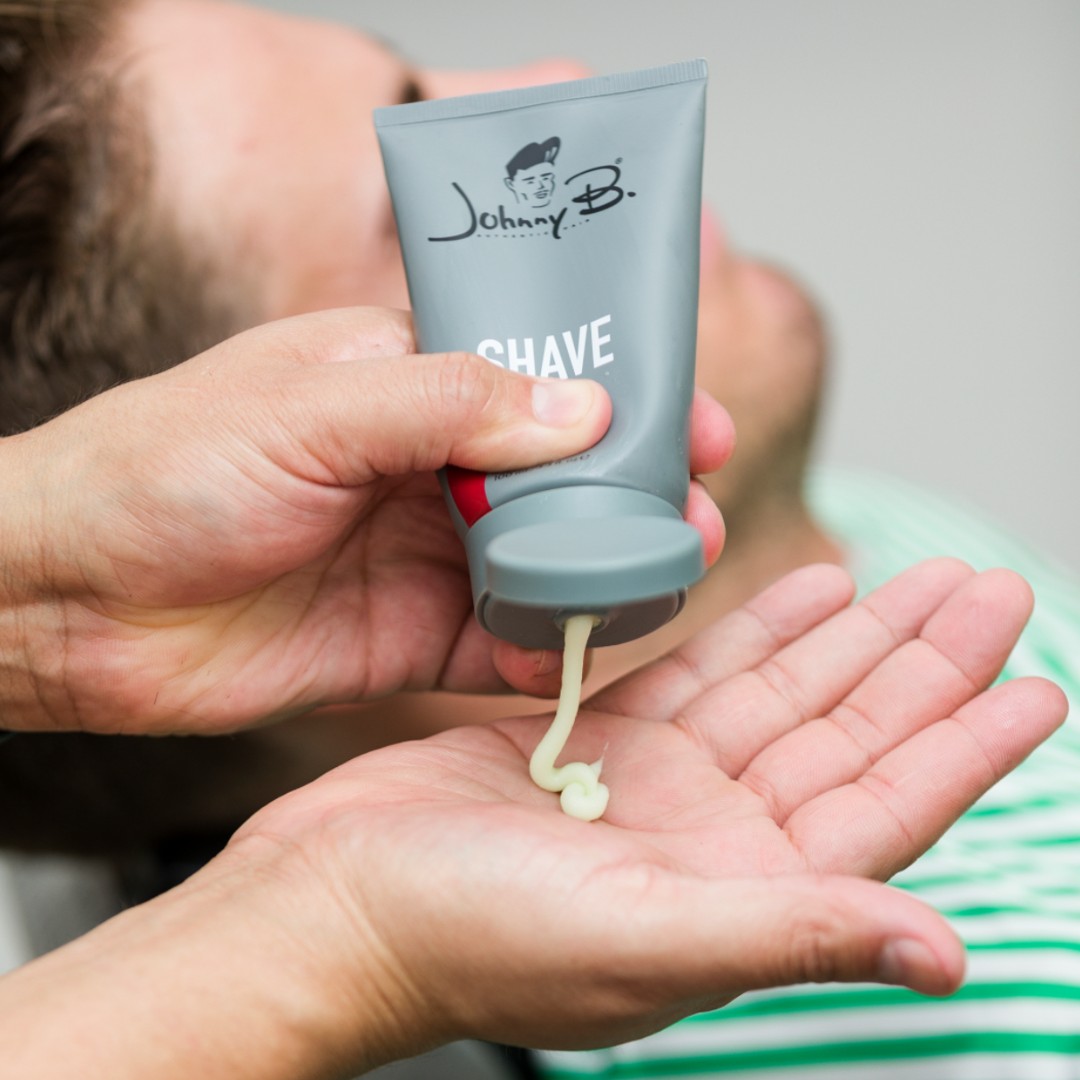 Close pores with one of our After Shave sprays (A.M., NOON, P.M., MIDNITE). Spritz directly onto skin or spray a cold towel to then wrap the face for a soothing finish.
Pro-tip: After Shave sprays close pores following the service. Made of 70 percent alcohol, they disinfect while leaving a subtle scent.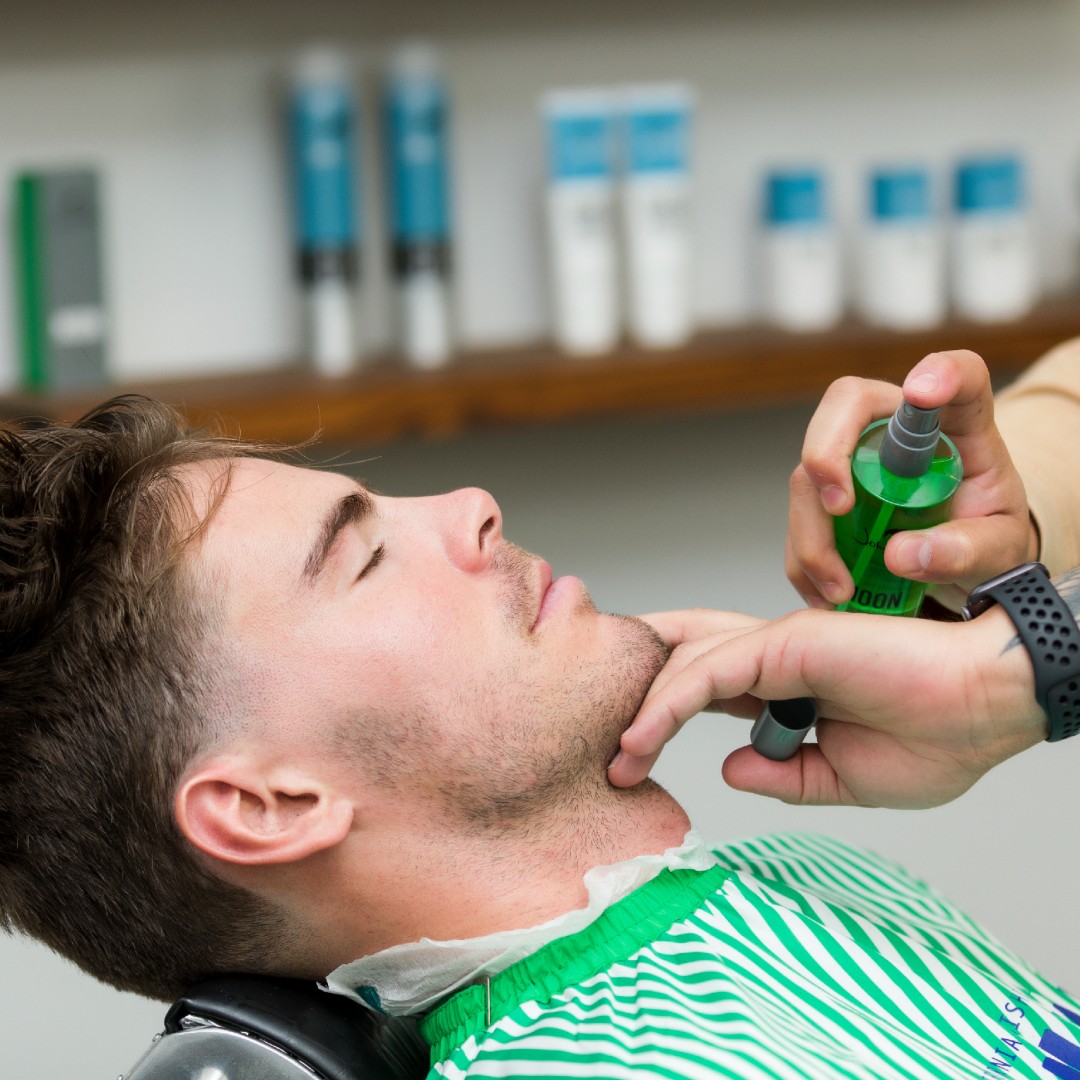 Apply Balm, our lightweight cooling cream formulated with witch hazel, to soothe the skin and prevent bumps from forming.
Pro-tip: Apply to palms and evenly apply to shaven areas. Do not wash off after applying.