JOHNNY B x ROY TAHTINEN
"DON'T TRIP"
Don't Trip
By Roy Tahtinen
The 2023 vibe at Johnny B. is loose and laidback, in an LA kind of way, honoring a community that works with their hands to create art on the daily. The most important post-pandemic takeaway for this unique profession? Tough times don't last; tough people do. That's the mentality we carry with us moving forward. In other words? DON'T TRIP. We can't control everything that's thrown our way, but we can control the way we react to the ups and downs.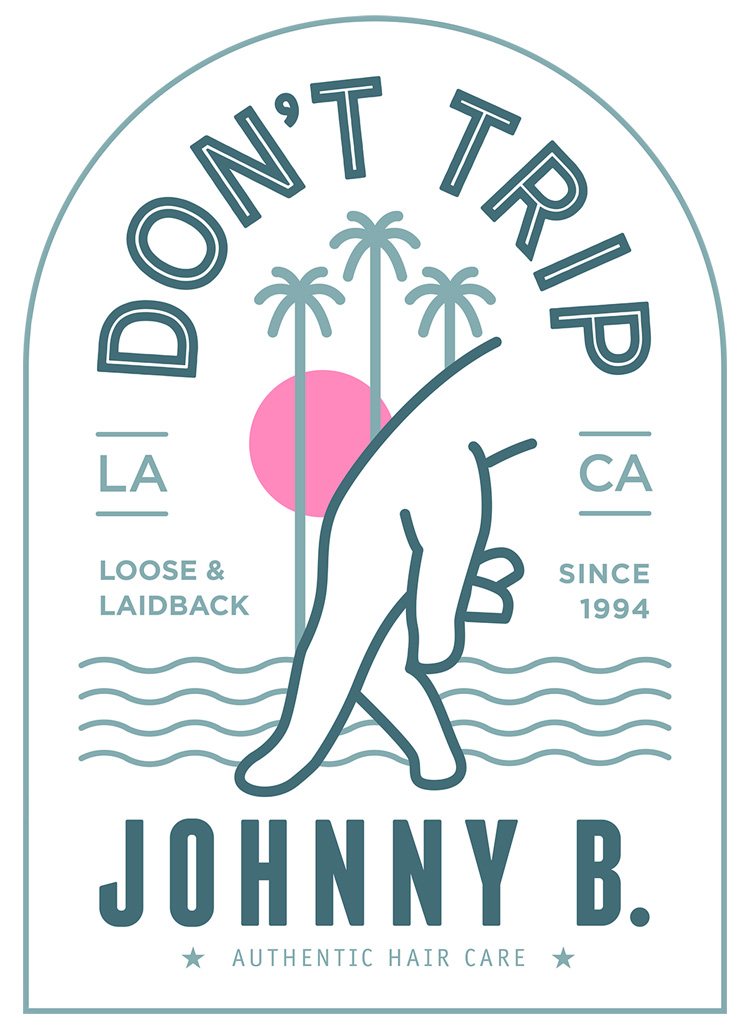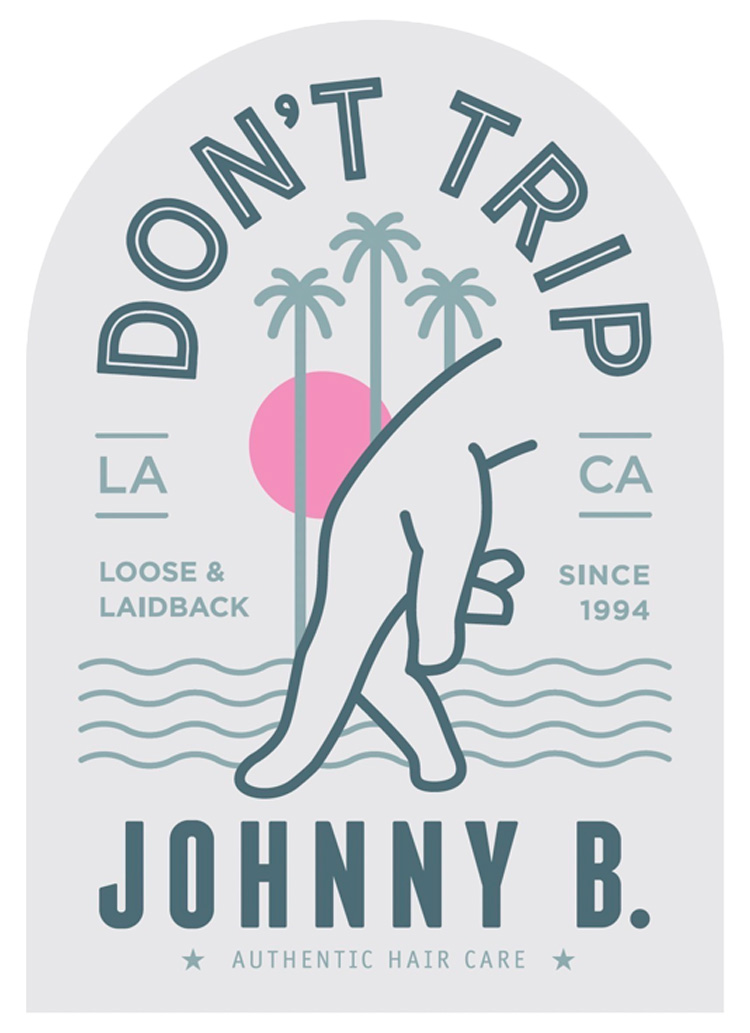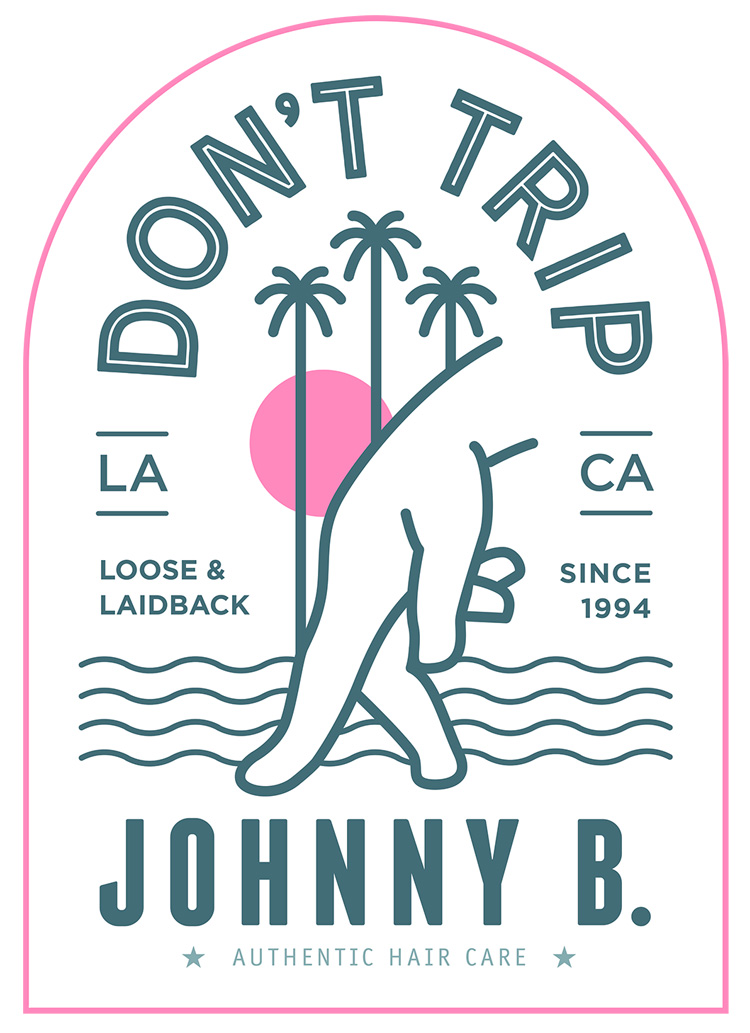 JB "Together" Logo
By Roy Tahtinen
At Johnny B., we celebrate that we are better because of our community. A group of people who are different, yet connected. Professionals with their own path, one-of-a-kind standouts, and individuals from every walk of life. This typographic treatment was created by an artist to celebrate the artists in haircare who although unique, together–make us all better.
Zip Hoodie available for purchase.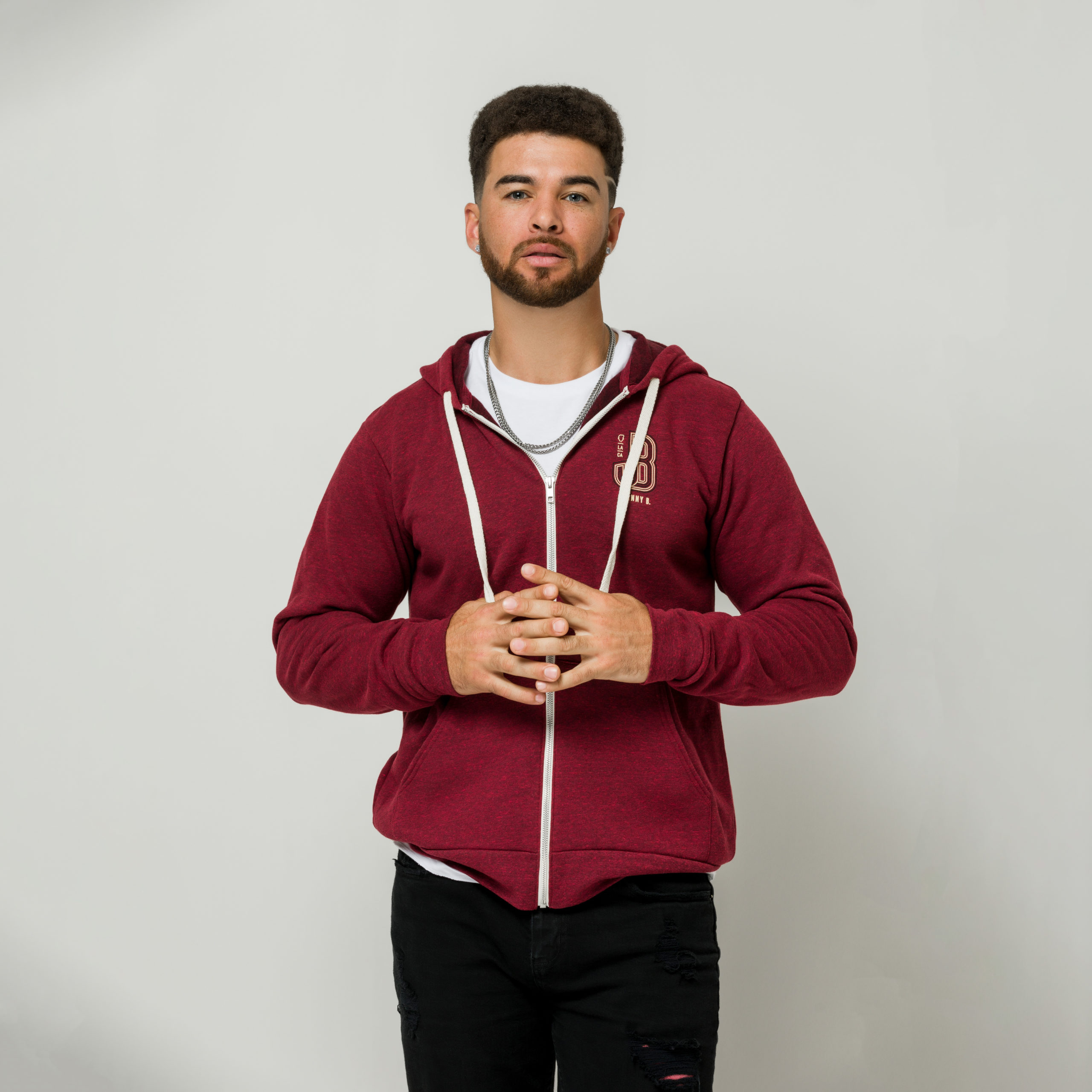 The Barber Collection
By Roy Tahtinen
The Barber Collection Stickers were inspired by a visual world of classic barber tools and vintage beer cans, along with the craft and care that goes into authentic hair care. The goal was to be eclectic and represent a range of looks that celebrate Johnny B. By using retro imagery and attention to detail, we tried to capture glimpses of Johnny B and this world he is privileged and proud to be a part of.
The Barber Collection Stickers available for purchase.