COOL & COLLECTED
Cool, calm and condition skin after shaving to prevent redness or bumps. The balm cools the area without discomfort while conditioning the skin using fatty acids.
Learn how to use BALM in Four-Step Shaving Method to produce the best shave experience possible.
Features and Benefits:
Cools, calms and conditions
Soothes and refreshes with witch-hazel
Reduces redness and bumps
How to Use: Apply to palm and spread on face and neck where necessary. Continue applying as needed. Do not rinse off.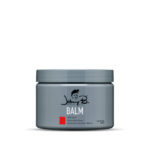 Shave Balm
Your review
* Review is required
Email
* Email is required
Add photos or video to your review